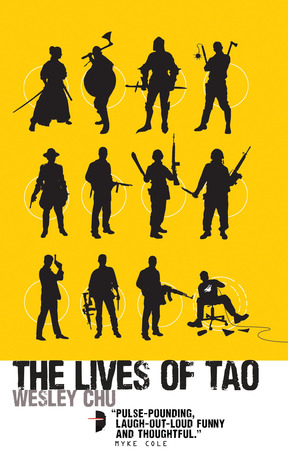 John W. Campbell Award (not a Hugo Award) for Best New Writer Nominee: Wesley Chu.
To check out this nominee, I listened to
The Lives of Tao
.
No spoilers yet - though I'm asking for them in the comments.
I started up this book right after I quit Nexus.
I was still really upset from Nexus.
I started
The Lives of Tao
, saw that it had an interesting concept and went STRAIGHT into remorseless, senseless, and unnecessary neck-breaking violence and such, and I immediately shut it off in a fit of temper.
Someone please spoil me - is the whole book going to piss me off with the unnecessary violence? The cover leads me to believe it probably will.