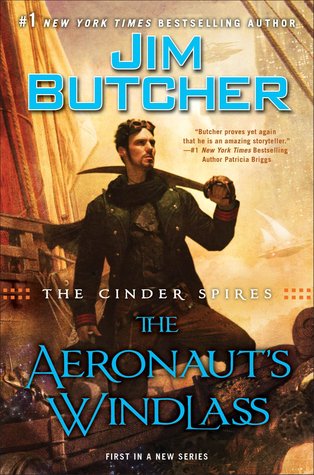 Let the 2016 Hugo nominee reading begin!
I'm starting with
The Aeronaut's Windlass (The Cinder Spires #1)
by Jim Butcher.
This book was on both the Rabid Puppy slate and the Sad Puppies list (where it was in the top 5 books listed).
I attempted to read this book when it was new, well before the nomination period opened. I was annoyed, and bored, and I put it down. It made the nominee list, so I've given it a second chance. I'm not going to give the plot synopsis here - you can click the link above for the Goodreads page.
Spoilery thoughts behind the cut.